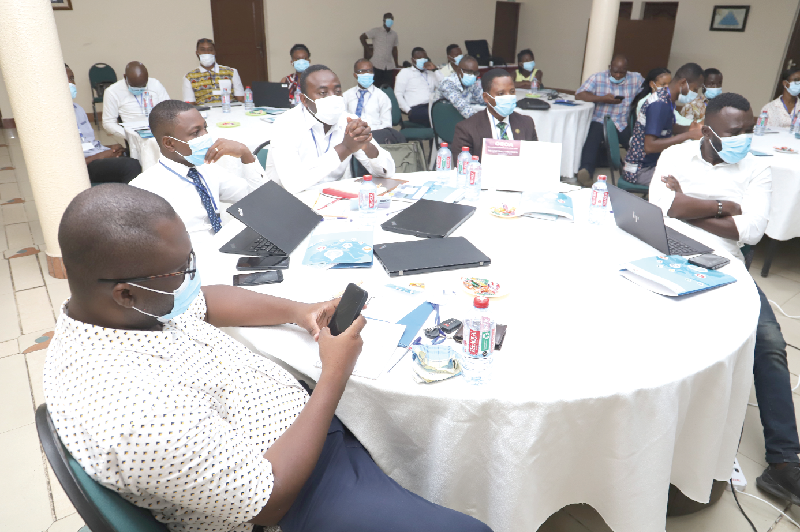 The German government is supporting a project aimed at encouraging Ghanaian companies to use solar energy and promote sustainable energy solutions as a feasible alternative to conventional power generation in Ghana.
Dubbed "Project Development Programme (PDP)" it is being implemented by the Deutsche Gesellschaft für Internationale Zusammenarbeit (GIZ) as part of the German Energy Solution Initiative of the German Ministry of Economic Affairs and Climate Action and it is being undertaken in some selected developing and emerging countries.
Under the PDP, Germany, which is a pioneer of climate-friendly energy solutions, is supporting Ghana and the other beneficiary countries to incorporate renewables and energy efficiency incentives into the country's energy mix.In Ghana, it is expected to run until 2025.
Training
This was made known yesterday during the opening of a weeks training in Accra for selected stakeholders who would participate in the project The 40 participants included electrical engineers from solar companies, engineering students, representatives of financial institutions providing green financing, lawyers, distribution and marketing companies.
The training is aimed at equipping local companies with practical experience and linking them with German experts from the solar industry.
It is to offer the participants the opportunity to strengthen project development skills of local practitioners and to establish long-term partnerships with highly qualified German companies in the solar industry.
Simple solutions
A lead trainer from PiBerlin, the lenders technical advisor for the project, Craig Wong, said in Ghana the initial stages of the project would focus on simple solutions designed to work anywhere such as putting solar solutions on rooftops of commercial and industrial buildings to help reduce energy cost…………For the following, visit the link.https://www.graphic.com.gh/business/business-news/german-ghanaian-companies-partner-in-solar-energy.html.